Are architectural shingles really so great?
When you're looking at a price quote for a roof replacement, it can be tempting to simply go the cheaper route. The idea of saving money on a major project and having room in your budget for other home improvements can be appealing.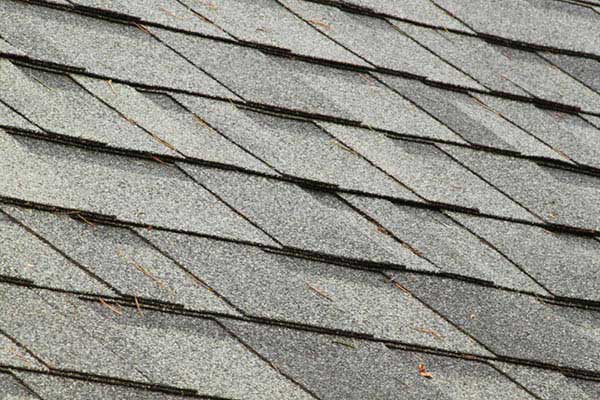 But the facts don't lie: Architectural shingles are well worth the added cost, and you'll sleep better at night knowing you don't have to worry about a leaking roof.
What's the Difference?
When you get an estimate from your roofing contractor, they may give you a choice: Redo your roof with three-tab shingles or architectural shingles. What's the difference?
Three-tab shingles are thinner, lighter and are considered the "standard" shingle, giving no added dimension to a roof. They are typically only backed by a 20-to-30-year warranty.
Architectural shingles are heavier, sturdier and built to last for up to 50 years. Sometimes they are referred to as "composite" or "dimensional" and their high level of performance and exceptional beauty make them a popular choice for homeowners today.
Curb Appeal
Architectural shingles usually come in a three-dimensional pattern and can be made to look like cedar or slate. When you're looking for the ideal option to make your home's curb appeal pop, these shingles are the answer.
It's also wise to consider what the other homeowners on your street are tending toward. If you have the only three-tab shingled home in the development, your home will look out of place and of a lower quality than the rest.
Wind and Fire Resistant
Since architectural options are made of stronger, thicker asphalt and granules, they are much heavier than standard three-tab shingles. While standard products are only able to withstand up to 80 mph winds, architectural options have the capability of holding up in 120 mph winds.
If you live in an exposed valley or plain where wind is a problem, the right choice is obvious.
Also, you can select a product line that is fire-rated and offers more protection than traditional choices.
Longevity and Value
Even though architectural shingles may cost up to 30 percent more than their three-tab counterparts, you can expect performance and protection for many more years.
Most manufacturers offer warranties with 50 years of coverage — you will more than recoup your investment over this time. If you chose three-tab shingles, you might have to replace two roofs before the roof with architectural shingles even reaches the end of its warranty.
It's clear which product is best for the price. Call the Roof Doctor today and get a free quote. Learn how much it will cost to replace your roof with architectural shingles, and start planning your project now.